Loud & Sad -
Whale Fall Volume Two
c40
TQ54: Edition of 100
(LAST COPY)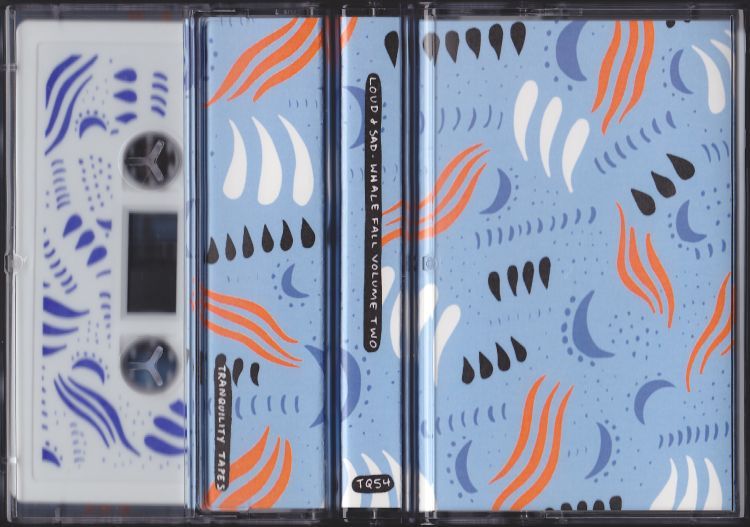 Two accomplished solo musicians in their own right, Nathan McLaughlin and Joe Houpert have been performing collaboratively as Loud & Sad since 2006. The music they make together embodies the powerful adjectives that make up the project's name and so much more. Back in 2010, Digitalis Limited issued the first volume of their five-part
Whale Fall
series, named after ecosystem that develops on the ocean floor after a whale dies and the carcass decays.
Whale Fall Volume Two
finds the duo drifting deeper into the state of decay, with an engrossing mix tape loops and synthesizer murk that mix textured drips and deep, cavernous drones with subtly expanding melodies. It's music that is almost felt as much as it is heard. Though it is a logical extension of the previous release in the series, it should also be noted that it can be fully enjoyed and appreciated on its own. This is your opportunity to join McLaughlin and Houpert on their journey all the way down to the abyssal zone. Pro-dubbed and imprinted chrome cassettes, featuring designs by Caroline Teagle.